Seine Boat Inn
Establishment and lodging at 60 Fir Street, Alert Bay, BC V0N 1A0, Canada. Here you will find detailed information about Seine Boat Inn: address, phone, fax, opening hours, customer reviews, photos, directions and more.
Rating
4 /5
Based on 1 reviews
Photos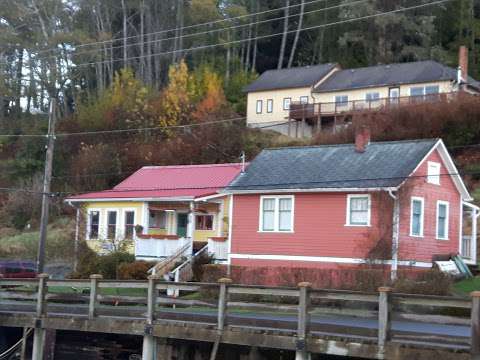 Reviews of Seine Boat Inn
Diane Reddick Added 2018-06-17

★ ★ ★ ★ ☆


Well worth it. Beautiful place.

Be advised though that you need to take a ferry to get here. Ferry cost is $52.00 for a round trip. We didn't realize that at the time as we were looking for accommodation near Telegraph Cove. Wasn't really impressed with that, but so glad we didn't cancel.

The island is so quiet. The view is spectacular.